From the kitchen of Rachel Sapp
Dear Visitors and Friends,
After many years of cooking for family and friends, I am taking my love of cooking and my passion for food to a whole new level. It would be my pleasure to share that love with you catering one of your special events. Whether you are planning a wedding reception, rehearsal dinner, cocktail party, luncheon or brunch, my staff of professionals and I will guide you in creating an amazing experience you won't soon forget.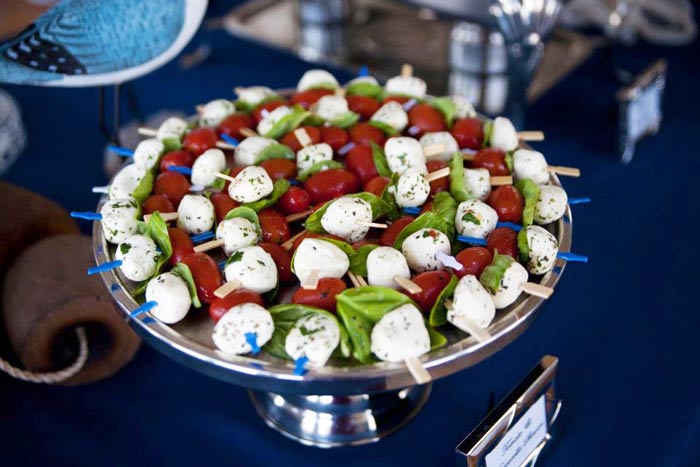 Growing up on the Crystal Coast of North Carolina, I have had the opportunity to experience fine cooking from many different venues along the southeastern shoreline. The seafood industry, especially, is very dear to me since my family has been in the business for the past decade. I hope to carry on that legacy with Seaside Sensations Catering Service. We at Seaside Sensations promise to work hard to make sure that every detail is just right, that the food we serve is fresh, made-from-scratch, and prepared according to the highest standards of excellence held by the premier catering and seafood companies in the Coastal Carolinas.
Seaside Sensations is dedicated not only to creating and catering superb food, but also to catering to the client. Maybe you have your Grandmother's recipe for a special dish, or a theme to your event that extends to the menu. Perhaps there is a special item that you would like to incorporate into your menu, or you would like a menu customized to fit your budget. Whatever the wish, my staff and I would be happy to work with you on custom details and dishes to make it a reality. We will work with our clients to build a menu that exemplifies what we do best—preparing and serving delicious food.

Please look over our website and review our menus, and let us know if we can cater your next special event. Feel free to contact us with any questions; we are happy to offer our assistance. Thank you again for your interest in Seaside Sensations Catering Service.
Sincerely,
Rachel Sapp